Hi. How are you? Fine I hope.
Well, seeing as how I am no longer blogging from the library or the men's restroom at McDonalds ('Free Wifi!'), I will now attempt (not commit) to conform to the tighter strictures of posting party discipline (or at the very least a starting pitcher's rotation). And because I have been so lax in the discharge of my duties, this time I will give you two sides of an entire LP instead of one measly little 45, though, likely after hearing this tepid collection of white soul with boogie brown sauce, you will not be thanking me for my indulgence.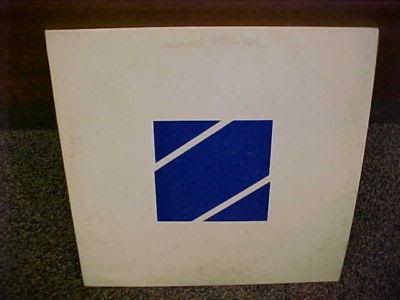 V/A, 'LIVE AT THE ZODIAC' (Zodiac, 1973)
If ebay listings, collectorsfrenzy and the Acid Archives are to be believed, this 1973 Jackson, MS. night club live album is tee-total 100% KILLER UNKNOWN HEAVY PSYCH ROCK through and through. I didn't know Santana and Sly Stone covers were called psych these days, but I guess that's what it means to be a life-long learner.
Of little interest probably to anyone save local collectros and (maybe) the most fanatical of mid 70s rock supremacists, the 'Live At The Zodiac' LP remains an enjoyable if unintentionally amusing portrait of regional, backwater club rock. The covers (8 of the album's 11 tracks) are mostly between two and three years old, the style of playing is either rote, rudimentary or Blueshammer and the one winner (if there is one) is also probably the least hard rocking thing on offer ('Your Love Took Me By Surprise' by Sweet Fever - a nifty piece of bubblegum/Philly Soul which I could see doing well on the Northern scene if Northern diggers were into picking up obscure 70s dirt-rock LPs; also a 45 on Malaco).
What else...
The discretion at which many of the songs are faded out tends to be arbitrary. The sound-quality on some cuts is much better than on others, giving the impression that some tracks may not be live at all. The DJ announcers between songs are not annoying nor are they particularly memorable; most of the time they just sound bored, as if unable to convince even themselves to feel excited about the bands they're supposedly hyping, though I was amused to find a young Walt Grayson counted amongst the credited on the album's rear side. Nowadays he hosts a rustic Mississippi travel program week-nights on PBS. If nothing else, after listening to this LP, I can understand why Ed Nasty was so pissed off.
Too bad there were no Lou Reed covers, as everyone represented on 'Live At The Zodiac' was most certainly still doing things that he gave up years ago. That backwards tendency above al makes me proud to hail from the Magnolia State. Enjoy?
1. ROYAL AMERICAN SHOWMEN - 'DANCE TO THE MUSIC' (SLY & THE FAMILY STONE)
2. MISSISSIPPI RAIN - 'THAT'S WHY I SING THE BLUES' (B.B. KING)
3. KATMANDU - 'MISSISSIPPI QUEEN' (MOUNTAIN)
4. STRAWBRIDGE - 'RUN RUN RUN' (JO JO GUNNE)
5. UNION JACK - 'NO ONE TO DEPEND ON' (SANTANA)
6. MACE - 'REVIVAL' (ALLMAN BROS)
7. EVERYBODY'S PILLOW - 'DON'T EAT THE CHILDREN' (BLOODROCK)
8. SWEET FEVER - 'YOUR LOVE TOOK ME BY SURPRISE'
9. AGE OF AQUARIUS - 'SLIPPIN INTO DARKNESS' (WAR)
10. PAPA JOE'S TRAVELING SHOW - 'MIAMI'
11. BACCHUS - 'WHERE ARE YOU GOING?'