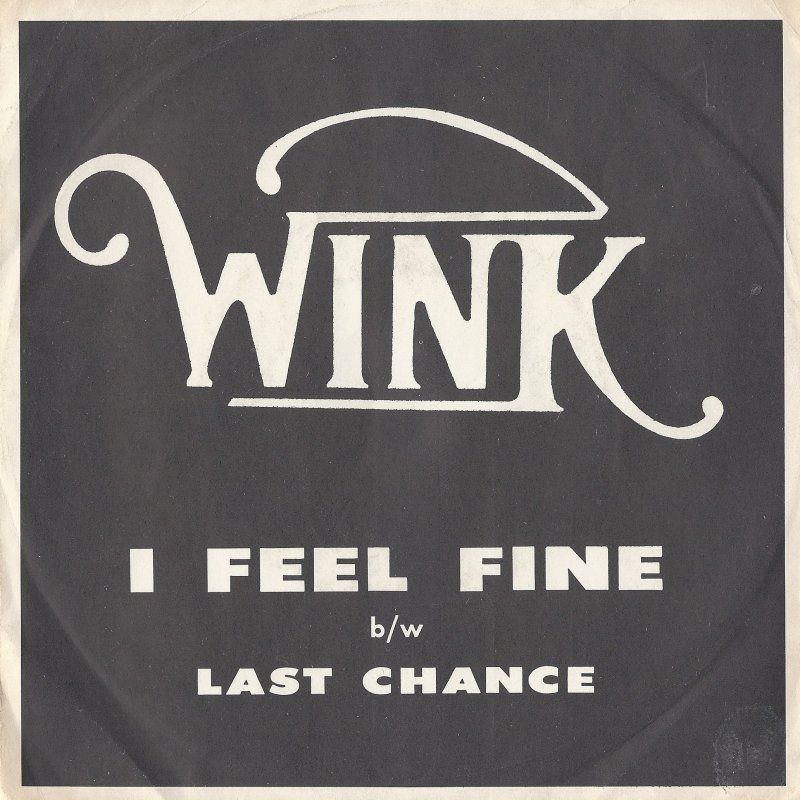 WINK, 'I FEEL FINE' b/w 'LAST CHANCE' (WINK! Records, 1979)
This band has everything that I like – Mott The Hoople looks, finger-tapping, mustaches and a fan club I can join!
I don't have any idea who Wink were or why they chose to do this to the Beatles, but their treatment is a winner. Nick Gilder take notice – these guys can sing high, harmonize and look stupid almost as good as you can!
Probably from California. Probably their lone release. Probably gonna want to buy it the next time you see it (if you can afford it that is!). And probably gonna keep you up late at night wondering why these guys ever bothered writing original songs at all (the group original B-side is probably closer to the journeyman AOR capabilities of the quintet's combined perspirations than the stellar A).
Also like that the lead singer's last name is FUNDERBURK. WHAT A COUNTRY!
Enjoy Wink!
'I FEEL FINE' 'LAST CHANCE'